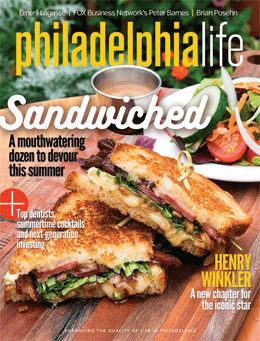 We cover the Delaware Valley like no one else!
• A family of lifestyle publications featuring localized editorial about topics such as fine dining, arts and culture, fashion, wine and spirits, celebrities, investigative issues and much more.

• Distributed monthly to more than 600,000 of the most affluent readers in the Delaware Valley, via paid subscription, newsstand sales, targeted drops and controlled mailing lists.

• More than 1 million user sessions per month in web traffic.

• With 23 magazines and one of the most popular websites in the region, we can tailor a marketing program for your business like no one else in the marketplace.
Click here to see the latest issue of Philadelphia Life

If you would like to schedule a consultation with one of our sales executives, please call 610-272-3120 ext. 310 or email John.